Centre for Strategic Communications StratCom Ukraine is a non-governmental organisation that is actively involved in reforming government communications and provides state institutions with support for their communicative projects and daily work with stakeholders.
Our mission is to support the Ukrainian state in effectively managing communications and enhancing professional standards. We strive to make communications a core function of public administration and make government institutions open and transparent.
Our team of 15 professionals has more than 10 years of experience in corporate and government communications.
The expertise of StratCom Ukraine and that of our partners from the United Kingdom, the United States and the Baltics is a powerful resource for building the communications capacity of state institutions – from engineering systems and processes of communicative structures, to organizing informational campaigns and specialized trainings. We work with more than 40 international organisations, embassies, foundations, educational institutions, and independent experts.
Our partners include the Ministry of Defence of Ukraine, Ministry of Foreign Affairs of Ukraine, Ministry of Information Policy of Ukraine, National Security and Defence Council of Ukraine, National Institute for Strategic Studies, NATO Liaison Office, NATO Information and Documentation Centre, NATO Strategic Communications Centre of Excellence, Embassy of the United Kingdom, UK Government, Embassy of the United States of America, and Delegation of the European Union in Ukraine.
We specialize in government communications on the system level:
Enhancing the communicative capacity of state institutions
Designing communicative systems and processes for government organisations
Preparing and implementing communicative strategies for state agencies
Building communicative social campaigns
Working with the media and stakeholders
Managing crisis communications
Engaging communications experts from the UK, the US, the Baltics, Georgia and NATO member-states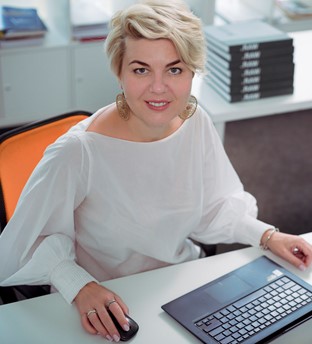 Alina Frolova
Chief Executive Officer
Communications expert with 17 years' experience in strategic communications, civic activist, CEO of RAM 360 marketing agency and Core reputation management agency.
Since 2015 Alina Frolova has been an advisor to the Minister of Informational Policy of Ukraine on strategic communication in charge of StratCom development and governmental communication reform. From 2015 – 2016 she was communications advisor to the Deputy Ministers of Defence of Ukraine. Twice elected Head of the Board of Directors of the International Association of Marketing Initiatives. Co-Founder of the Ukraine Crisis Media Center.
Holds Master's degree in political science. Has a Public Affairs Diploma from the Chartered Institute of Public Relations (CIPR), Certificate from the London International Academy, and Strategic Business Management Certificate from the Swedish Institute for Public Administration (SIPU).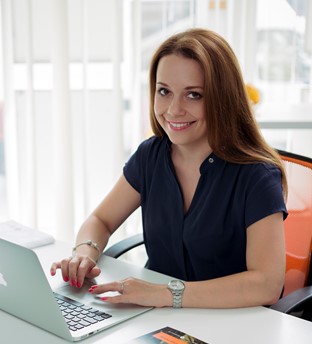 Lala Zinkevych
Head of Strategic Communications Department
Consultant on strategic communications and expert on communications with experience in strategic planning, public relations, managing communications campaigns.
Ten years' experience in corporate and government communications. Starting in 2007, Lala Zinkevych worked on international and national brand development at one of the largest advertising holdings in Ukraine, Atlantic Group, and was also business development director at Pleon Talan PR Agency.
In 2014 Lala was the communications coordinator of a campaign at the Cabinet of Ministers of Ukraine, and in 2015 she became head of the strategic communications department at StratCom Ukraine. Her team provides media support and works on building the communications capacity of the Ministry of Information Policy, Ministry of Defence, and Ministry of Foreign Affairs of Ukraine. She has a master's degree in marketing management from the Kyiv National Vadym Hetman Economic University.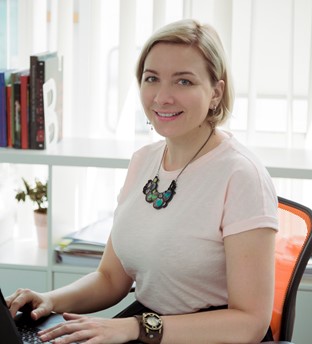 Oksana Horbach
Head of Production Hub
An experienced strategic communication expert and business development professional with expertise in strategic planning, digital marketing, analytics and research, and campaign planning and delivery.
She began her career in 2008 at the Kyiv office of Art Lebedev Studio. In 2009 she joined the Atlantic Group advertising holding where she was business development director at DDM Studio, new business director at Liquid7 agency, and digital director at AGAMA Communications. In 2015 Oksana Horbach became the head of StratCom Ukraine's Production Hub, which develops communication campaigns for the Ministry of Information Policy, Ministry of Defence, and Ministry of Foreign Affairs of Ukraine. Organizational coordinator of the Invictus Games Ukraine.
Holds Master's degree in applied linguistics from Lviv Polytechnic University and CIPR Public Affairs Diploma.