Centre for Strategic Communications StratCom Ukraine is a non-governmental organisation that is actively involved in reforming government communications and provides state institutions with support for their communicative projects and daily work with stakeholders.
Our mission is to support the Ukrainian state in effectively managing communications and enhancing professional standards. We strive to make communications a core function of public administration and make government institutions open and transparent.
Our team of 15 professionals has more than 10 years of experience in corporate and government communications.
The expertise of StratCom Ukraine and that of our partners from the United Kingdom, the United States and the Baltics is a powerful resource for building the communications capacity of state institutions – from engineering systems and processes of communicative structures, to organizing informational campaigns and specialized trainings. We work with more than 40 international organisations, embassies, foundations, educational institutions, and independent experts.
Our partners include the Ministry of Defence of Ukraine, Ministry of Foreign Affairs of Ukraine, Ministry of Information Policy of Ukraine, National Security and Defence Council of Ukraine, National Institute for Strategic Studies, NATO Liaison Office, NATO Information and Documentation Centre, NATO Strategic Communications Centre of Excellence, Embassy of the United Kingdom, UK Government, Embassy of the United States of America, and Delegation of the European Union in Ukraine.
We specialize in government communications on the system level:
Enhancing the communicative capacity of state institutions
Designing communicative systems and processes for government organisations
Preparing and implementing communicative strategies for state agencies
Building communicative social campaigns
Working with the media and stakeholders
Managing crisis communications
Engaging communications experts from the UK, the US, the Baltics, Georgia and NATO member-states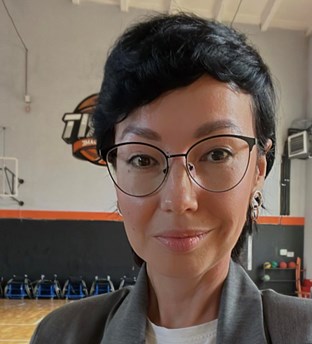 Світлана Судак
Директор
Експерт у сфері комунікацій з досвідом стратегічного планування, аналітичних досліджень, а також планування та впровадження комунікаційних кампаній.